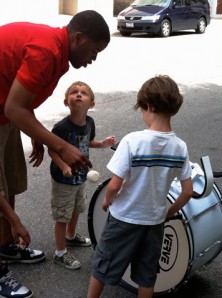 During the course of the program, Pre-K through 3 students will:
Develop fine and gross motor skills through the creation of visual and dance Art forms.
Examine the relationship between the Arts and core concepts in Math and Reading.
Demonstrate through the creation of visual, dance and music projects, their understanding of the core concepts.
Connect dance and movement to the emotion in Art, music and other disciplines.
Understand how the Arts impact and shape history, culture and society.