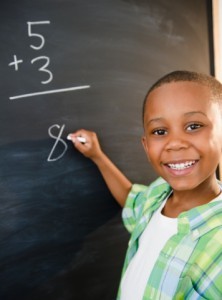 Using natural elements found in music and the arts, this program teaches and reinforces skills necessary for language arts and math proficiency. Lessons focus on reading comprehension and fluency and mathematical problem solving. Classes are taught by highly qualified teachers and arts professionals who are experts in their respective fields. The supplemental Tutoring assistance is based on assessment of students' needs, supporting the regular classroom curriculum and State standards.
Grades K-12, grouped developmentally
Direct Instruction
Using a direct instructional approach that connects the inherent elements of music to elements of reading and math, the DMDL curriculum helps students improve perceptive listening, critical thinking and creative participation skills. The DMDL interactive curriculum is systematic and empirical. Comprised of 9 units delivered in 28 class sessions it is based on best practices, state standards and common core, scientific research, theories of multiple intelligence research and research on arts integration. This program teaches and reinforces skills necessary for reading, language arts and math proficiency. Lessons focus on skills such as reading comprehension, fluency and mathematical problem solving. DMDL methodology embraces the concept that students discover themselves during the process of listening to and making music. The DMDL curriculum is structured yet designed to compliment and support lessons taught in student's regular classroom.
DMDL service providers, using a mentoring approach, motivate and encourage students to pursue excellence in all areas of concentration. Service providers are highly qualified and properly trained to integrate themselves into the school culture, thereby, leading students on a path to self discovery.
Academic
The DMDL tutoring initiative provides assistance in individual or small group settings based on an assessment of student needs while supporting the classroom curriculum, state and Common Core standards. The DMDL approach to student centered learning is based upon Howard Gardner's theory of Multiple Intelligence which suggest that different brains learn in different ways. These intelligences are integrated in interdisciplinary learning to maximize a child's ability to retain and process information. The educational activities used in DMDL programs, through the exercise of connect and transfer, harness multiple intelligences and make connections with key concepts in core disciplines (reading and math) to create a more effective learning environment.
Some students may not learn well in traditional classrooms. Tutoring can offer student individual attention to help them learn in different and perhaps more effective ways. Lessons are also presented in line with subject matter from the student's regular classroom. The DMDL methodology allows students to experience subject matter in non-traditional ways. Classroom teachers assess student progress through observation and direct correspondence with the service providers.
Students participate in pre and post assessments, which enable instructors to coach them in planning for success. Other measurements include student portfolios and teacher assessments.
Initial pre-post assessment and evaluation of reading and math skills
Ongoing assessment and evaluation of skills
Collaboration with classroom teachers and parents
Bi-weekly and Quarterly progress reports